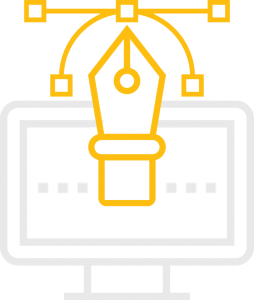 With Business Webification we evaluate the scope of Webifying your business. Today we have so many tools and solutions readily available that can enable you to operate your business hassle free. Right from getting everything up on cloud to generating complex reports for your business. These tools can help you through many ways like setting up monthly, quarterly or yearly projections, save the information and different types of reports generations, our coded scripts can also help you in setting alerts, monitoring performances, tracking attendance, organizing shift timings, managing salaries and incentives of your staff employees and so much more. It can help you in record keeping, generating invoices, selling your products online…etc. And for all that you will not have to maintain spread sheet and carry it all time in emails or hard drive. All can be available from any computer just by logging into your personnel domain.
At Vardaam, we first understand your business then generate and provide scope of Webification Report. During the process we also provide and recommend readily available tools for particular need and our suggestions to choose from. If your business is Unique and has different sets of requirements then we can also help you in building the one that meets your needs.
With Business Webification our objective is to make businesses online, reduce paper work and allow your business to work with other main stream businesses on web.
One another reason for business webification is also if you find your information is scattered across more than one platform, or you just need to enable your customers to get closer to your information, then you need "Webification."
We can help in webification of your business which can reach ever corner of your marketplace and affect many aspects of your operations. We offer innovative ideas for webifying every day work that can help you gain competitive edge in your industry. Webifying the company would increase sales, realize substantial cost savings in your operations and provide better customer service.